Meet Lucas Aguiar, Our New Development Coordinator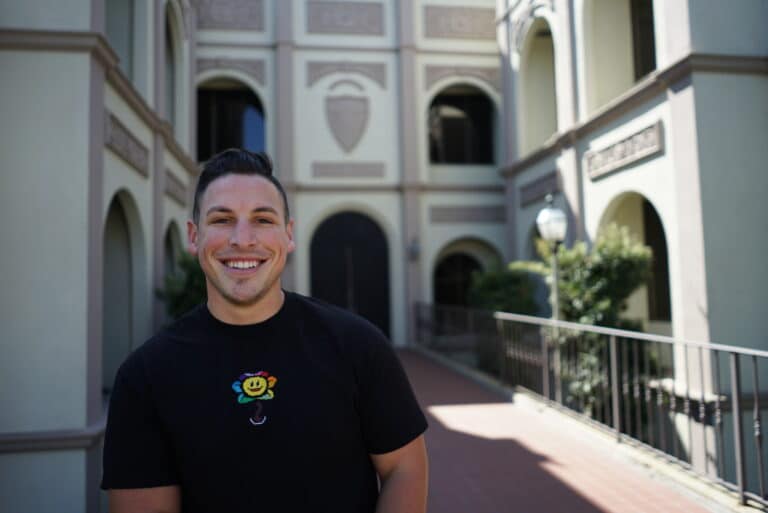 Hello Boys to Men Mentoring Network community. 
My name is Lucas Aguiar, and I am the Development Coordinator here at Boys to Men Mentoring. I am very excited to be joining this organization during a period in which we are experiencing a significant amount of growth and impact. 
I grew up in a small town near San Luis Obispo, CA where everyone knows each other. When I was growing up, my mom always instilled in my two brothers and myself that helping people is something more rewarding than a traditional form of "success". I took that to heart and have always wanted to find ways to help others in my career. 
I received my undergraduate degree from the University of California Santa Cruz where I studied Psychology and minored in Economics. While in school, I started a part-time job at a small coffee shop that had the goal of being a place where people felt safe and accepted no matter what. I enjoyed the art of making coffee but what had me hooked was how a simple latte and friendly conversation could impact a person's day. After I graduated, I helped develop cafes for a specialty coffee company called Cat & Cloud Coffee with a personal goal to create spaces of community and acceptance for any person who I hired and every guest I served. 
I started to see that coffee was just the tool that I was using to drive my mission in life. As I started to look beyond coffee and see all the possibilities of impact that I could have on this world, I got accepted to the University of San Diego where I will be pursuing a Master's in Business Administration with a concentration in Managerial Leadership & Nonprofit Development this fall. My goal is to help nonprofits, like Boys to Men, increase their impact through fundraising and community engagement. 
That is what made me so interested in Boys to Men. I feel so drawn to the mission because I remember the mentors throughout my life that have helped me become the person I am today. The growth and impact of Boys to Men, even during the pandemic, is incredible, and my goal in this role is to take what I have learned in my career and what I will be learning in the classroom and apply it to help Boys to Men expand into every middle and high school in the county of San Diego. 
I can be reached at development@boystomen.org, and I welcome you to introduce yourself to me. I cannot wait to get to know everyone in the Boys to Men community!