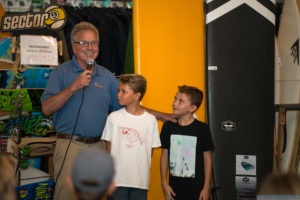 Craig McClain, Executive Director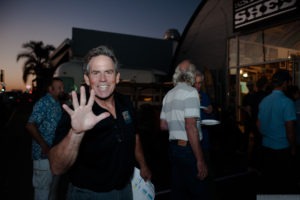 Joe Sigurdson, Chief Development Officer
Rose Courtney, our Director of Operations, has brought positive growth to Boys to Men Mentoring since 2013. Her responsibilities include overseeing and managing BTM's financials, supporting the co-founders and grant writer, collaborating and developing community and fundraising events, and ensuring management, employee performance, and communications continue to be program focused on BTM's mission and goals. Rose was motivated to join BTM because of her matching passion and desire to support a community of underserved youth that desperately need positive mentoring to guide them to their future of success. Her "momma bear" personality also fits well into BTM's family environment. Rose received her degree in Human Resources, studied elementary education, co-owned a wedding photography business with her husband, and is Quickbooks certified. She is a native of New England and moved to California in 2012 with her husband of 28 years and two children.
Mark Anthony Hall serves as our Director of Diversity & Community Outreach. Mark is a writer and publisher of over 49 books, and is the past Director of Blue Skies For Library Children in Chicago, IL. Mr. Hall served as a consultant for The Parenting Institute of Mt. Sinai Hospital and created Entrepreneurship Education Through Poetry and Children Reading Children, alternative education curriculum for designed for children. Mark worked with Northern Illinois University teaching educators how to emphasize entrepreneurship in their lesson plans. He is also a certified administrator of the Great Books Project and has worked with Junior Achievement throughout the public schools in Chicago.
Lauryn Semere joined our team in June of 2017 and currently serves as our Marketing & Communications Manager. Lauryn is primarily responsible for all BTM messaging which includes donor communications, BTM publications, and social media. She also assists with fundraising, event coordination, and donor cultivation. A Louisiana native, Lauryn relocated to San Diego in 2016 after graduating with her M.A. in History from the University of Louisiana at Lafayette. Lauryn felt compelled to serve her community after an internship at the Louisiana State Capitol and knew her efforts would be most impactful with a nonprofit organization like BTM. For Lauryn, the unparalleled passion of the BTM community continues to inspire her and fulfill her call to service.
Anthony Hutchings currently serves as Evaluation & Training Developer for Boys to Men. Anthony works with hundreds of teenage boys each week and is one of the key developers of the curriculum used in Boys to Men's middle and high school on-site mentoring programs throughout San Diego. Anthony has always been passionate about helping at-risk boys. Before working with Boys to Men, Anthony mentored at-risk youth from 2002 – 2005. Anthony holds a bachelor's degree with honors in Human Health Services from the University of Phoenix. Anthony is also the primary caregiver for his granddaughter, Aria.
John Fojtik, our Program Manager, joined Boys to Men in June of 2014 as our Mentor Coordinator after volunteering as a mentor for two years. He also serves as a lead group facilitator for our middle and high school groups in East County. For John, working with middle and high school boys is his passion. Before Boys to Men, John was an attorney specializing in financial and estate planning, elder law, and business planning. He also served as a substitute teacher in LMSV School District for nine years. John has been a resident of La Mesa since 1979 with his wife of 40 years, Irene. Together they have two daughters, Angela and Erica.
Francisco V. Munguia, our Program Assistant Manager, was born to immigrant parents from Nicaragua in Los Angeles, CA. Francisco served his country as a cavalry scout in the US Army for 15 years. While his mission in the U.S. Army has been completed, Francisco believes that his service to his country is not. This is what led him to join Boys to Men. He is passionate about nurturing the future generation of leaders by creating a safe place for them to discuss their hardships and triumphs. He is a husband to his wife, Alla, and father to three healthy boys: 16-year-old Angel, 12-year-old Diego, and 7-year-old Venancio.
Marco Rodriguez is our Mentor Coordinator for Boys to Men Mentoring. Marco is responsible for identifying and screening individuals interested in mentorship. He also oversees all mentor communications ensuring that our mentors feel empowered and supported. In addition, he assists with the logistics of our BTM groups, events, trips, training, and Adventure Mountain Weekends. Marco is driven by his passion to serve boys who share life experiences similar to his. Marco participated in BTM as a teenager and believes the program positively influenced his journey to manhood. A product of divorced parents, Marco believes that the program's power comes from its mentors and their ability to support and encourage the boys without judgment.
Jose Garcia is a Senior Group Facilitator and Journeyman Coordinator facilitating five groups a week. He assists with daily office operations, program initiatives, and events. Jose also hosts our monthly podcast, Behind Their Eyes, a behind-the-scenes look at Boys to Men. After being expelled from his high school for being involved in gang activities, Jose was first introduced to Boys to Men Mentoring Network while at a continuation high school in 2013. While very skeptical at first, he soon began to open up and has since rededicated his life to providing the same mentorship that he received as a teenager to the boys who are now in the program.
Oscar Banuet, Group Facilitator
Omar Daniel, Group Facilitator
Joe Ross, Group Facilitator and Office Administrative Assistant