Boys to Men Adventure Weekend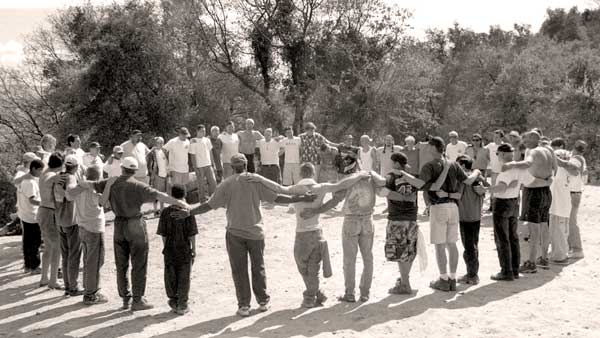 This weekend, held at our rustic Mt. Palomar property, is the next important step for the boys to make a choice in their lives of what type of men they want to be.
This 3-day training is led by experienced facilitators and trained staff, and provides a 2:1 ratio of men to boys. During the weekend, boys are challenged and supported through a series of carefully facilitated activities designed to help boys cope with the ordeals they will face during adolescence. They learn about integrity. They bond with a tribe. They learn about mission and service. Our boys and Mentors spend more time together on this weekend than a typical mentor program provides in six months.
Each day has a specific intention:
Friday: WHO I AM NOW?
Saturday:  WHO DO I WANT TO BE?
Sunday: CHOOSING THE MAN I WILL BECOME
This weekend is a life-changing experience boys never forget.
     Adventure Weekend Video