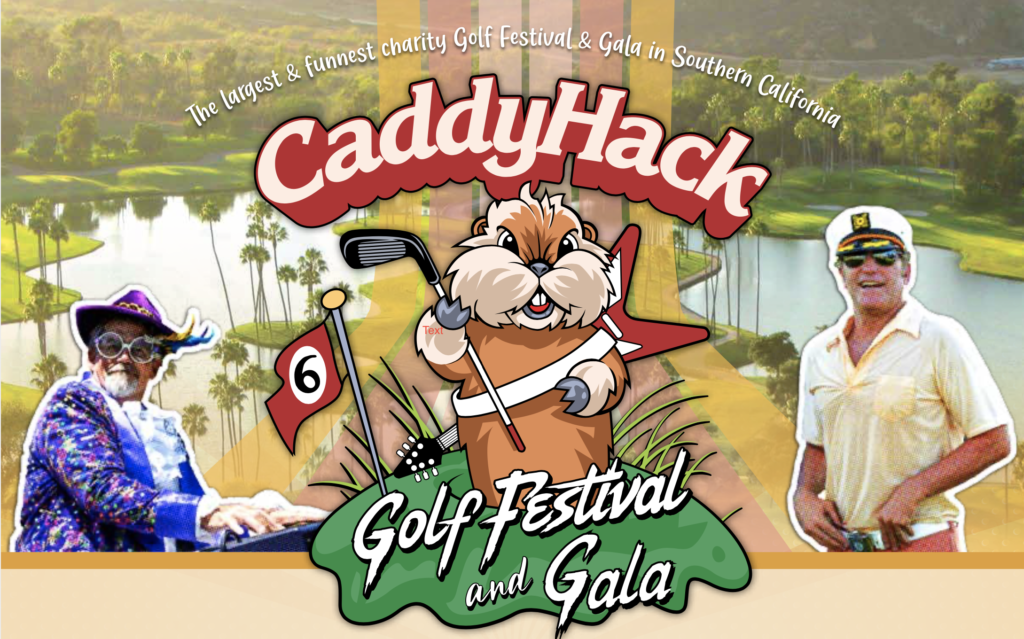 CaddyHack is proud to be co-sponsored by PEERs Network benefiting Boys to Men Mentoring.
For sponsorship opportunities, please contact Joe Sigurdson, Business & Community Development at joe@boystomen.org.
Brought to life by Ernie Hahn - Chairman of Dream Hahn and Managing Partner of Wonderfront Festival - the CaddyHack Golf Festival and Gala is a charity golf tournament designed to create the ultimate golf experience while simultaneously raising money for the incredible work of Boys to Men Mentoring, combining a spectacular time with essential support for an integral community organization.
This year, the CaddyHack experience is starting early with an exciting Gala hosted at the beautiful Fairbanks Ranch Country Club in Rancho Santa Fe the day before the tournament. Throughout the retro-themed evening, guests will enjoy live music and entertainment, fantastic food and drink, and a silent and live auction with exceptional items up for grab.
The next morning, golfers will grab their clubs and friends to participate in CaddyHack's signature retro-style tournament, where teams will encounter unique experiences at each hole designed to keep the fun going from start to finish. With a lineup of over 20 local musical talents and fantastic food and beverages from our favorite local businesses dispersed throughout the course, this year's CaddyHack tournament will be one you won't want to miss.