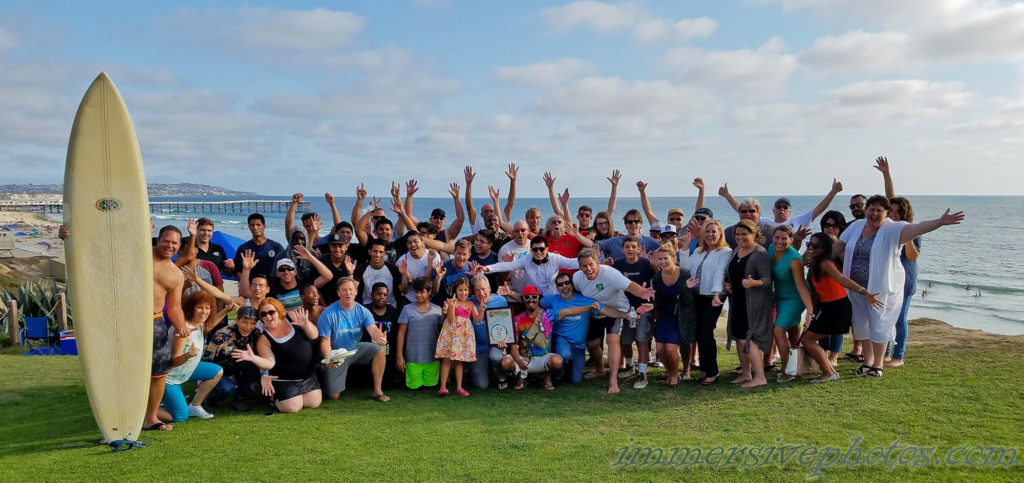 Boys to Men Mentoring also provides opportunities for boys to engage with the community.
Throughout the year, boys are invited to attend sporting events, leadership retreats, community service projects, and more!
Our largest summer activity, the Summer Surf Nights program, was created to provide another crucial touchpoint with our boys during the summer months when school is out of session. While our largest mentoring program operates weekly during the academic school year, Surf Nights are scheduled on weeks when we do not have an open community group that week. Not only does this program allow our mentors to stay connected to the boys during the summer, but it also provides an opportunity for us to teach our boys the basics of surfing. We provide each boy with transportation to and from the beach as well as a surfboard, wetsuit, and dinner. The program is also supported by community partners who provide additional volunteers, tents, towels, and sunscreen.