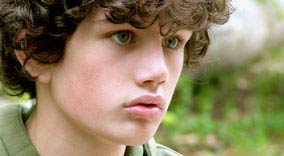 No boy chooses to grow up without a dad, yet MILLIONS do. These boys are far more likely to drop out of school, abuse drugs, join gangs or go to prison than boys with fathers.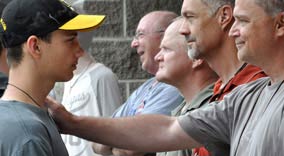 We offer boys a community where they are accepted, where they belong. Where they can hear other boys, and men, share their stories and understand they are NOT ALONE in their struggles.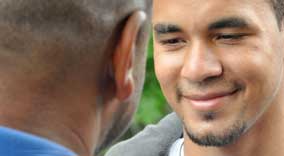 Boys are making better choices resulting in less discipline issues and higher self esteem. Hear from the Boys, Parents, and Schools and see what all the buzz is about.
Teenage years are the critical window of opportunity to empower boys to follow their dreams. Join us and invest in our boys today, and the payback will last a lifetime.
Boys to Men is a community based, group mentoring program with the firm conviction that teenage boys need mentors and role models to guide them as they take their first steps on their journey to manhood.
Teenage years are a critical time when boys make choices that affect the rest of their lives. We offer boys a safe place where they can talk about what is really going on in their lives, and a community of mentors and peers who listen, believe in them and help them make better choices.
Latest News
It's organizations like Boys to Men that President Obama wants to focus on
18-year-old Jordan Jackson joined Boys to Men at the age of 13. Raised by a single mother, Jordan relied on his mentors to guide him and keep him in school. He's about to start his freshman year at San Diego State on a full academic scholarship.

USD Case Study
"BTM positively influences student behavior. There are less high level infractions at school, boys are happier, have a more positive outlook on life, have improved self-esteem, and engage in less risk-taking behavior."
100 Waves in 12 Hours?
On September 20th, Shaun Tomson and 100s of surfers will hit the waves at Mission Beach to support our boys. Join Shaun and take the challenge. Whether you catch 20 or 100 waves, you will leave the water knowing you made a difference.
Videos
14 middle school boys explain how 9 months in Boys to Men changed their life
Watch Jose's 4 year journey from gang member to college student.
If my dad was around it would be much easier.