We hosted our first Virtual Talent Showcase featuring boys and mentors in April 2021. Jaiden, one of our boys attending groups in North County, submitted an original song offering an intimate glimpse into a young man's journey through depression and thoughts of suicide. "Spring After Cold Winter" received the People's Choice Award from an audience of our boys and mentors and provided the theme for the "Light Our Way" campaign sponsored by Advocates for Change Today (ACT), Boys to Men Mentoring, Project AWARE, The Collective, San Diego Promise Neighborhood, and SAY San Diego.
Teaming up with Supervisor Nathan Fletcher, Chair of the San Diego County Board of Supervisors, Light Our Way 2021 is a community tribute to the Class of 2021 and San Diegans, from all walks of life, who've overcome hardship and loss during the COVID-19 pandemic. As a BTM community member, you are invited to join in the celebration.
Light Our Way will unfold against a civic landscape emerging from the darkness of an 18-month global pandemic and into the light of brighter days ahead. Channelling the spirit of hope and possibility in the air, organizers are planning a spectrum of creative, family-friendly activities designed to generate a joyful spirit of pride in graduates as they reflect on their academic achievements and prepare to embark on the next chapter of their life journeys. The celebration is also a tribute to community resilience, springing to life as San Diegans reconnect with friends, businesses, and community after weathering the loss and isolation of COVID-19.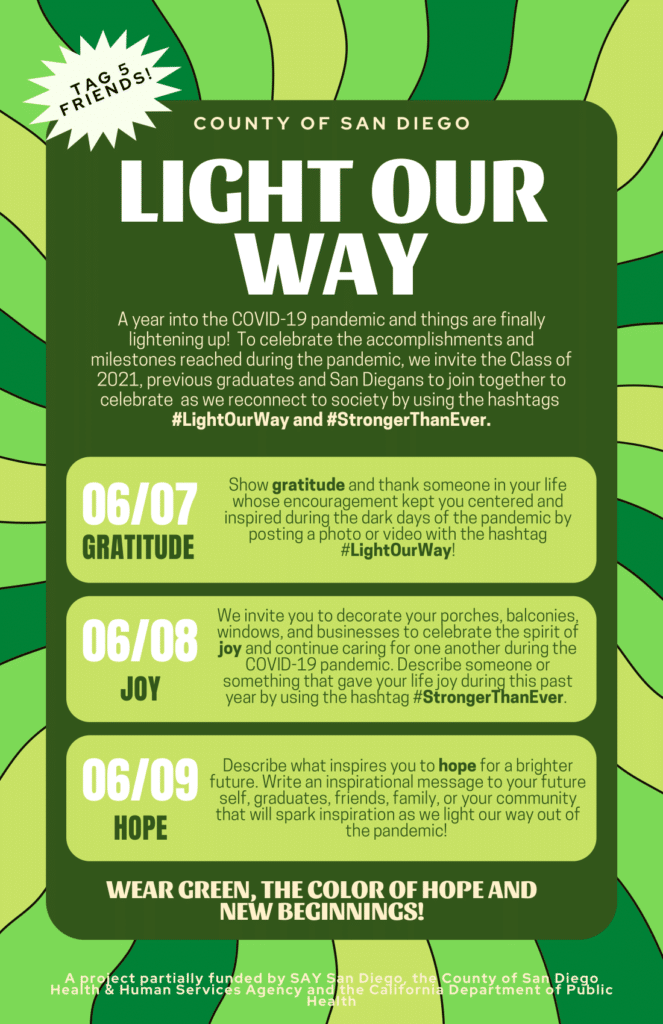 Congratulations to our Class of 2021!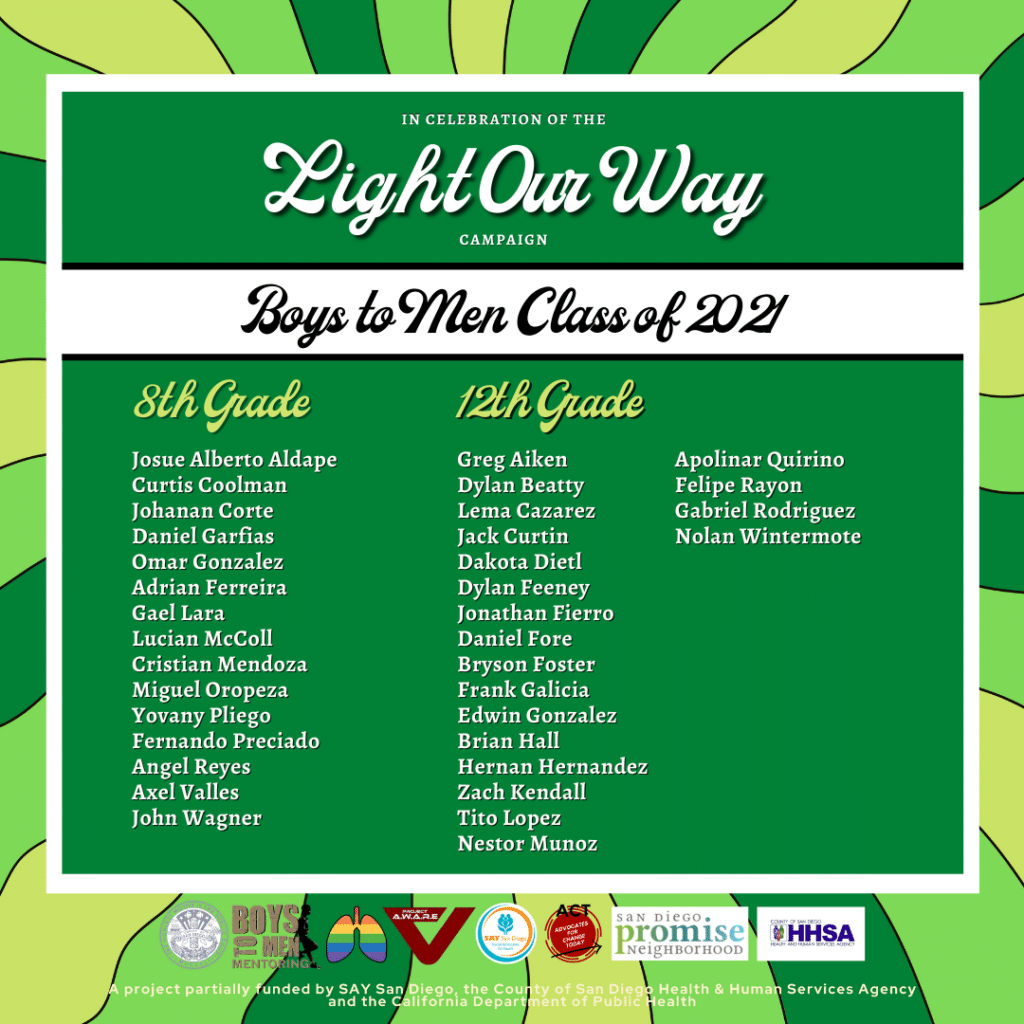 Light Our Way will kick off on social media with three days of organized themes, messages and activities. After that, Light Our Way will buzz with new creativity as residents, businesses, and nonprofit organizations contribute their unique voices to the festivities.
The color Green will visually link both phases of the campaign. Community advocates are encouraged to help us "Paint the Town Green" wearing Green — the color of hope and new beginnings — during the campaign.
To inspire your participation, and extend the reach of Light Our Way's mission, we're asking our BTM community to promote these three easy steps to engage San Diegans in the campaign and encourage them to spread the word:
Share Your Voice
Tag 5 Friends,
Teach a Senior (Look for How-To video featured in social media posts!)